Photo by Tristan Ipock/KUTX.
Blue Mist is a local R&B band whose members are mostly school for the blind alumni. The group has been performing together in central Texas for over 20 years. Not only do they get together to make great music but they also take their musical momentum to focus on community outreach. Blue Mist is committed to supporting the blind community through song and dance. They came into Studio 1A to talk with John Aielli about an upcoming event on November 16th,  WOW or World of Wonder. WOW is a Stevie Wonder tribute show where part of the proceeds will benefit All Blind Children of Texas. Blue Mist will take the stage along with special guests D Madness and Devin Gutierrez. The Texas School for the Blind and Visually Impaired Jazz Band and the Austin School of Rock will also be contributing to honoring Stevie Wonder and supporting such a noble cause. Listen to Blue Mist's Studio 1A session below and head out on November 16th at the Scholtz Garden.
-Simone Puglia/KUTX
Host: John Aielli
Audio: Cliff Hargrove
Producer: Deidre Gott
WEBSITE||FACEBOOK||TWITTER||YOUTUBE
---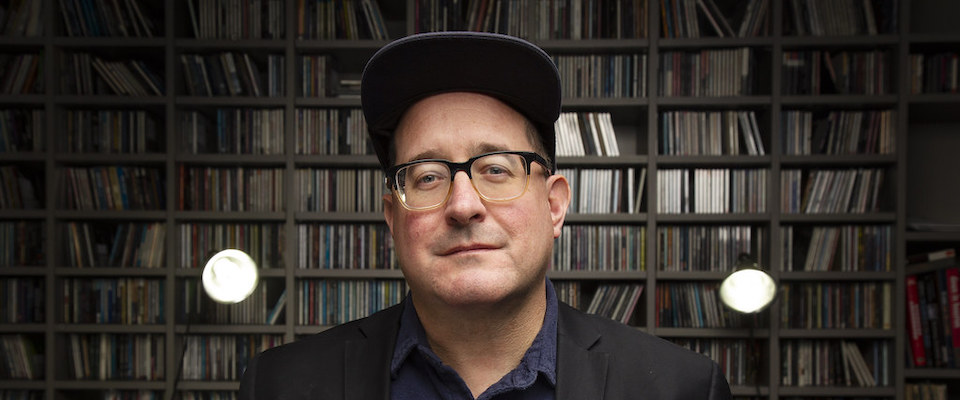 Photo by Nadia Elchmaissani/KUTX
Craig Finn's new album, I Need A New War, has brought him and his band, The Uptown Controllers, on tour and into Studio 1A.  This new album is the third of a trilogy: Finn's 2015 release Faith in the Future and 2017's We All Want The Same Things precede his latest project. I Need A New War takes a look into the intricacies of life in New York City. Character studies remain a strong theme across all of his projects as Finn reflects into the complex and confusing aspects of modern life. He had an epic release for the new project with appearances on NBC's Seth Meyers and CBS This Morning Saturday. All this has lead Finn to Austin as he kicks off his tour with a show  at the 04 Center. You can hear Finn's full Studio 1a session below.
WEBSITE || FACEBOOK || INSTAGRAM || TWITTER ||  YOUTUBE
---
Photos from left to right – (Dan Snaith, Sabrina Ellis from A Giant Dog, Angel Olsen)
KUTX Host Art Levy spills the beans on the BEST SONGS EVER! At least for this week.
---
Caribou- "Home"
After five long years, one of my personal favorite artists is finally back with some new music. Dan Snaith, better known as Caribou, really has a knack for making electronic music that's organic and emotional, and this new song really packs a punch. Here's "Home" by Caribou.
---
A Giant Dog- "Black Mirror"
Up next, Austin's A Giant Dog covering Arcade Fire. I know, right? Where did this come from? Merge Records, which has served as the label for both A Giant Dog and Arcade Fire, turns 30 years old this year, and they asked some of their artists to cover full albums as a celebration of Merge's catalog. A Giant Dog puts a punk rock spin on Arcade Fire's 2007 album Neon Bible, and it rules. It shows what great songwriters Arcade Fire has, and what an incredible band A Giant Dog truly is. Here they are covering "Black Mirror."
---
Finally, new music from Angel Olsen. On her album All Mirrors, Olsen has blown up her sound to epic proportions. Composer Jherek Bischoff adds these incredible string arrangements to Olsen's songs, making them sound both classic and futuristic. You can see Olsen at Stubb's next Thursday as part of Levitation Fest, and here's "What It Is" by Angel Olsen.
Photo by Jorge Sanhueza-Lyon/KUTX.
Post her sold-out show at Moody Theatre, Molly Sarlé stopped by Studio 1A to play songs off her first solo project, Karaoke Angel. Sarlé took her time on this project- the processes in which she crafted and eventually recorded the songs of the project took about 3 years. The investment Sarlé put into her project paid off with a record that encapsulates elements that, according to Sarlé, just felt right when complete. Karaoke Angel is Sarlé's first solo project- you might be familiar with her angelic tone as 1/3 of the band Mountain Man. Sarlé sat down with KUTX host Art Levy and shared bits of her creative process, horror stories from gigs on 6th and new songs of her record. You can listen to the full session and interview below.
Host: Art Levy
Audio: Jake Perlman
Cameras: Jorge Sanhueza-Lyon, Amarachi Ngwakwe
Producer: Deidre Gott
Edit: Juila Reihs
Photo by Gabriel C Pérez/KUTX
It seems like many artists appreciate prog rock, but there are few bands who can pull it all together and perform it in a live space. Nolan Potter's Nightmare Band is one of those few bands that can pull off the feat, thanks to their unique mix of psychedelia, jazz rock, and Lizzo-level flute skills. But it seems like the Austinites are geared up for their biggest year yet. Fresh off of playing South by Southwest earlier this year, the supergroup is gearing up to play two sold-out shows with Oh-See's, Levitation Festival, and release their debut album, Nightmare Forever all in one month's time.
We had the pleasure of having Nolan Potter's Nightmare Band at Studio 1A after-hours to play some tunes for our concert club and chat with KUTX host Taylor Wallace about what's in store.
Host: Taylor Wallace
Audio: Cliff Hargrove
Producer: Deidre Gott
Cameras: Julia Reihs,  Nadia Elchmaissani