Best of Studio 1A from January 2017
---
---
Austin post-rock outfit Chippr Jones is only made up of two people, but create an orchestra sized sound. Using a huge arsenal of effects and looping pedals, guitarist James Lambrecht and drummer Charlie Martin create instrumental tunes that channel the ambiance of Brian Eno and the grooves of Philip Glass. They have a 10 song EP due out later this year, but in the meantime you can check out one of their three other releases, including a collaboration with singer/guitarist/effects master Chris Lopez entitled Chippr Jones – Christ Lopez [split]. Chippr Jones makes dynamic music that is easy to get lost in, and even easier to dance to.
Watch on VuHaus.
---
---
I'm pretty sure I haven't taken any LSD today, but listening to Austin's Annabelle Chairlegs makes me wonder. Vocalist and chief songwriter Lindsey Mackin has a knack for writing lyrics just surreal enough to keep you looking over your shoulder to make sure that wall behind you isn't really breathing. Drummer Billy Wong, bassist Derek Vaughan Nunez Strahan and guitarist Matt Schweinberg don't do anything to help my vertigo either. But these aren't epic psych-rock freakouts stretching into the outer galaxies of consciousness, these are quick spins around our own solar system crammed into a 3-minute package of delightfully spaced out surf rock.
Watch on VuHaus
---
---
Austin's Los Coast is a bit of a head scratcher. Like, what the
hell is it? Where the hell did they come from? And, where can I get some more? Not even 2 years into their musical career and Los Coast managed to secure a semi-permanent residency at the influential South Congress club C-Boys and landed an opening spot at the 2016 ACL Music Festival. You can watch exclusive video of a backstage performance at the festival HERE.
So, how did they get so damn good so fast? The magic started when newly minted Austinite and immensely talented vocalist Trey Privott joined forces with multi-instrumentalist/arranger John Courtney. Together, the two shaped a sound that draws straight from the essence of Austin music. Equal parts indie-rock, psych rock, and raw uncut soul, with a healthy smattering of smooth jazz, gospel, and world music. The group is currently working on heir first full-length record.
Watch on VuHaus
---
---
If there was ever a 21st-century renaissance man, it's got to
be Terry Allen. We at KUTX are most familiar with his long and storied career as a pioneer of the Outlaw Country genre in the 60's and 70's, but Allen has an equal if not greater standing in the contemporary art world. He works in all sorts of medium, including musical and theatrical performances, sculpture, painting, drawing and video, and installations which combine all of the above. His music lies firmly in the tradition of Texas country music, but over his 12 studio releases he's only gotten better. His lyrics are witty and sharp, his arrangements are clever, and his voice is crystal clear.
Watch on VuHaus
---
---
Do you find yourself wandering down east 6th in the wee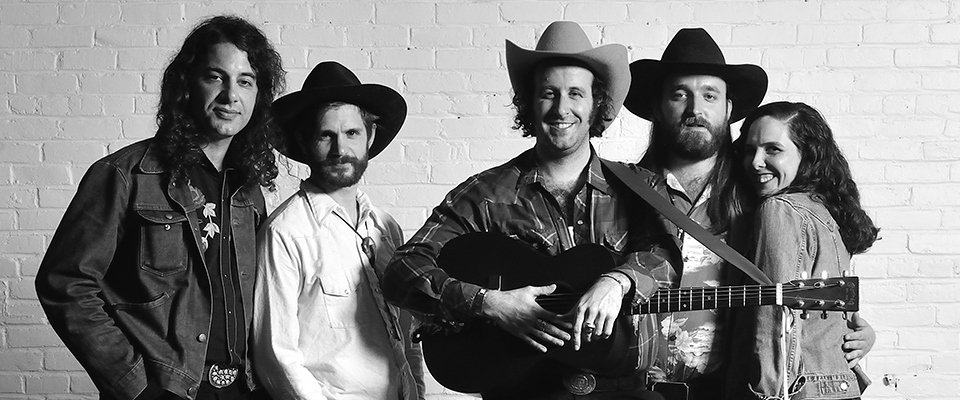 hours of the morning, wondering whose crooning tenor and soulful guitar is emanating from the White Horse? It's bound to be Austin country outfit Croy and the Boys. They're such a perfect representation of Austin's Outlaw Country history and hip indie culture that it's hard to believe front-man Corey Baum (aka Bad Boy Croy) hails from northwestern Ohio. Baum has the quintessential Texas country voice when he needs it, but ventures into a cleaner indie sound when it's appropriate. Crystal clear guitar sounds and heartfelt organ licks play double duty on their recent album "Hey Come Back," at some times towing the country line, and playing the Austin indie rock card at others. Throw in Carson McHone's sultry low harmonies and Baum's clever lyrics and you've got a consummate Austin band worthy of a second, third, and fourth listen.
---
---
1.25.17 Leopold and his Fiction
Imagine if the Beatles' "Strawberry Fields" was produced by
Stevie Ray Vaughan, and the music video was directed by Peter Sellars. You'd be in the ballpark for the new album, Darling Destroyer, by Austin's Leopold and his Fiction. Sporting a new look and a gritty, motor city perspective, frontman Daniel Leopold brings newfound clarity and intent to his songs after taking a brief hiatus from the project. Leopold is backed up by Alexander "Z" Lynch on bass and vocals, Jeremy Holmsley on keyboards and vocals, and Mark Henne on drums, all of whom bring punk-rock energy to this blues/R&B ensemble.
Watch on VuHaus
---
---
Fans of Austin-based low-fi king Will Johnson were left in a
bit tough spot at the end of 2014 after the famously prolific songwriter announced he would no longer be performing with his long-running musical projects Centro-Matic and South San Gabriel. Luckily for us, Will Johnson is incapable of staying silent, and his newest work finds him in good company with Greg Vanderpool on guitars/backing vocals, Britton Beisenherz on bass/keys, Ricky Ray Jackson on pedal steel, and Rob Sanchez on drums. The new record, Hatteras Night, A Good Luck Charm leans a little more country than some of his other records but isn't a huge departure from previous work with a band. And for us Will Johnson fans that is just fine.
Watch on VuHaus
---
---
"If loving you is wrong, I don't want to be right." That's the
vibe of the recent release from Mélat. The Austin native underground R&B sensation represents a growing trend in Austin music; the Austin Hip-Hop/R&B scene is small, but gaining momentum quickly (learn about our new Hip-Hop show on KUTX here). Mélat's smooth, controlled voice reminds us of everything we love about contemporary R&B, but with a certain honesty and sincerity not found in more mainstream artists. Couple her lilting melodies with the intriguing and dynamic beats that back her up, and we have a hard time understanding why she's not headlining major festivals. A talent to watch, without a doubt.
Watch on VuHaus
Support KUTX's ability to bring you closer to the music.